---
Netherlands Postcode Autocomplete For Postcode.nl

Features
Enter Postcode, Huisnummer, Toevoeging,
Automatically fille up Straat(Address 1), Plaats(City), State for the user.
User inputs data manually when address is not found.
Enter own not found error for user so they enter data manually.
Fields remain disabled when autolookup is working.
Works when country Netherlands is selected.
When different country is selected then user inputs data manually.
You still need api credententials from www.postcode.nl .
Changes Applied on Account/Register, Account/Address and Checkout Page.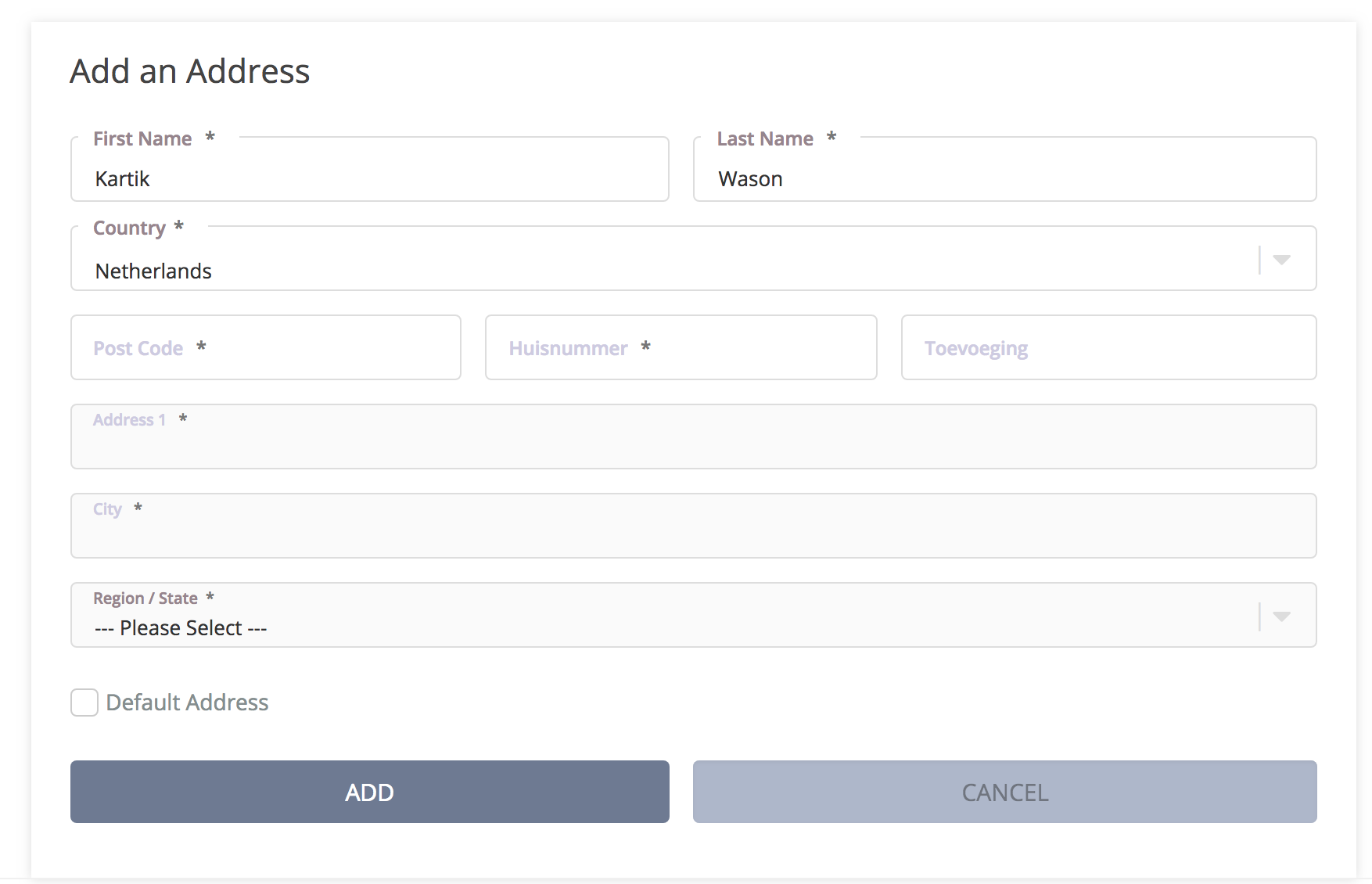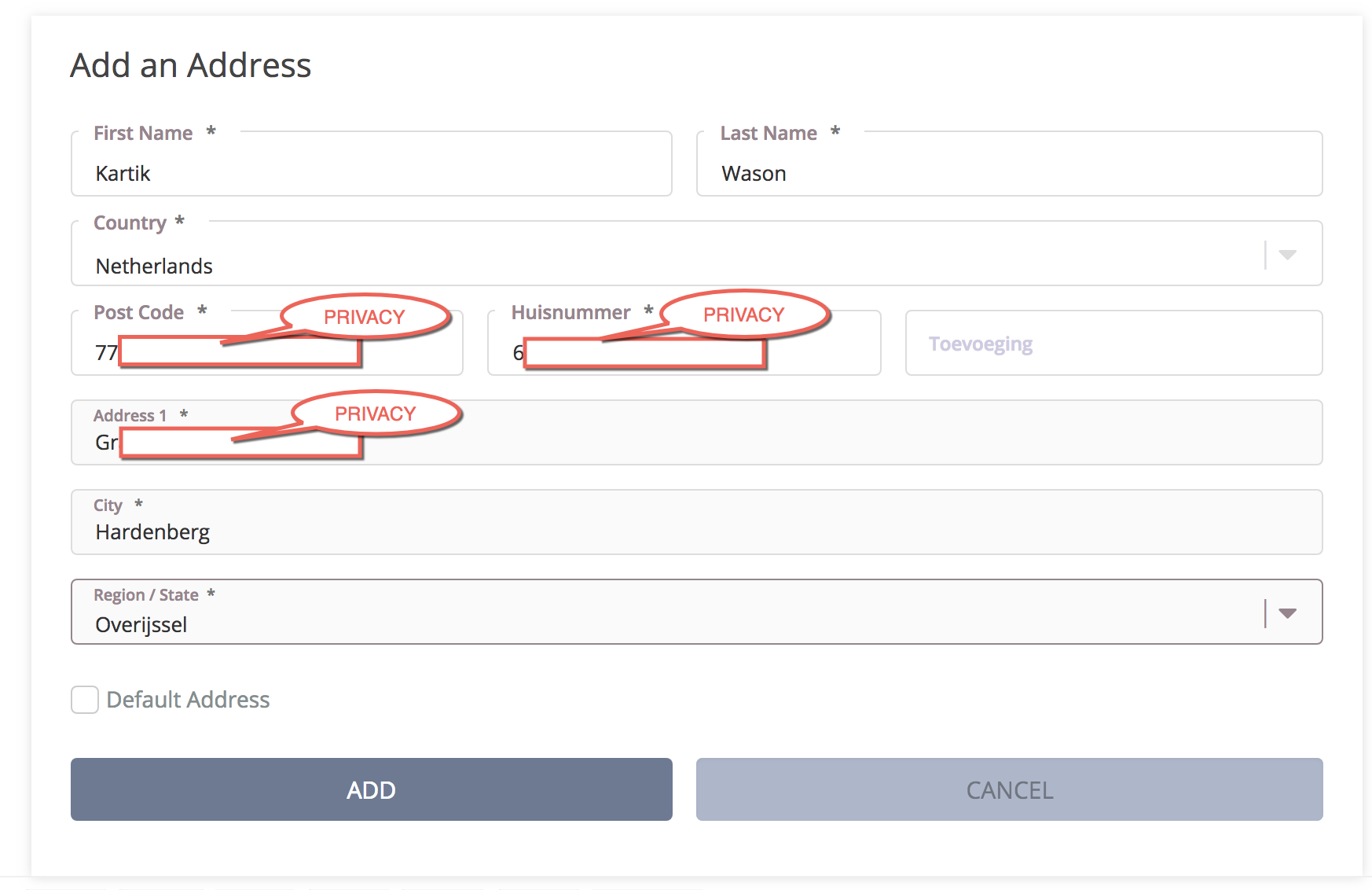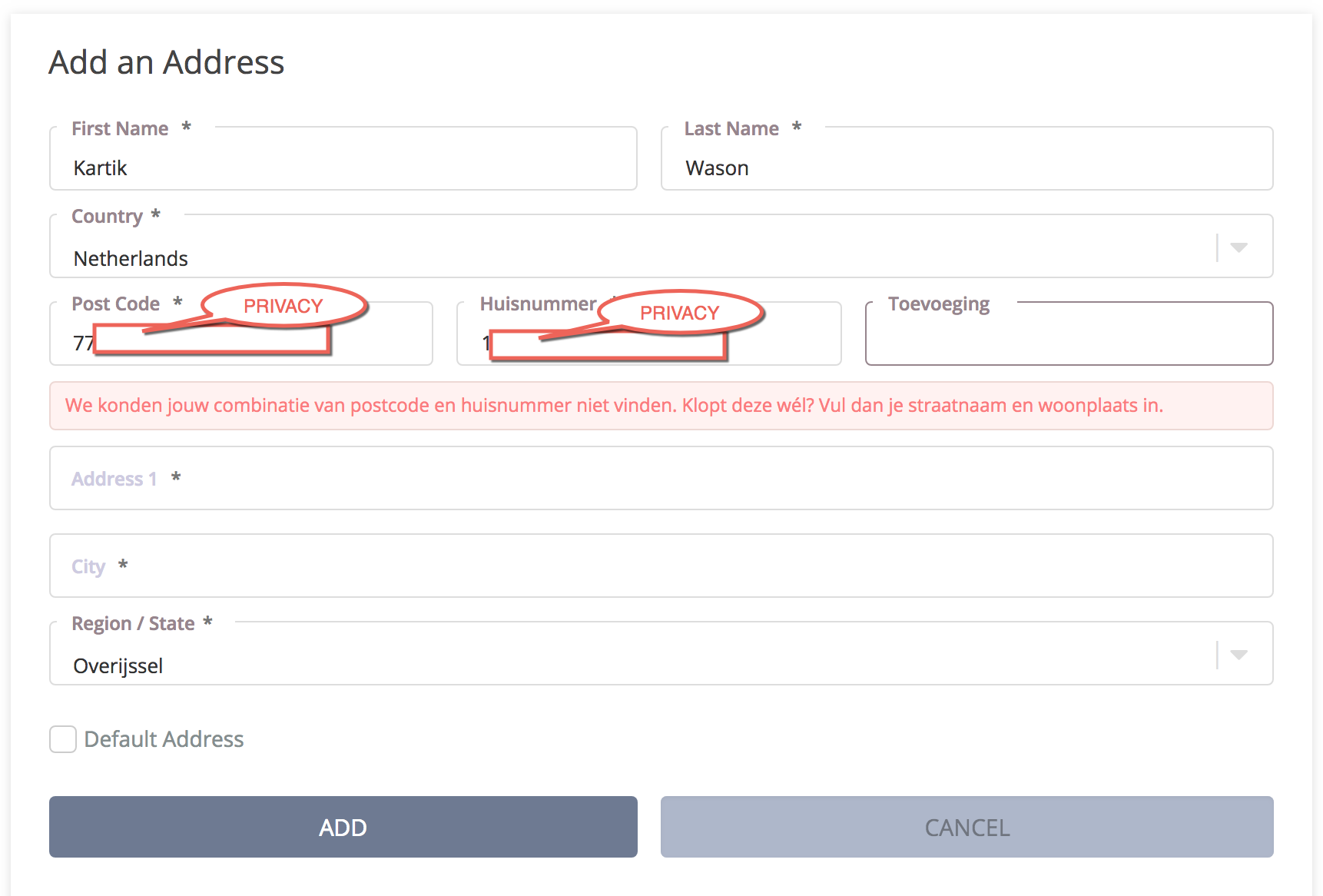 Works best with our own Best Rated Best Checkout Module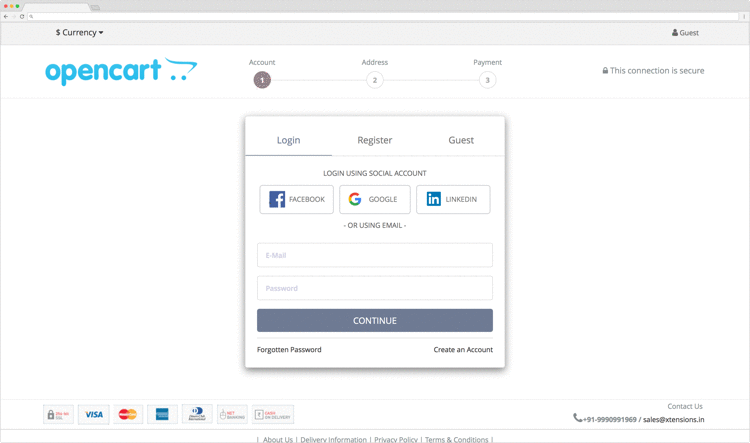 Netherlands Postcode Autocomplete For Postcode.nl
Autocomplete Address, City and State
Specification
| | |
| --- | --- |
| Compatible version | 2.x.x.x-3.x.x.x |
| Required vQmod | No |